Rockstar heeft op newswire meer informatie gegeven over de plannen voor GTA Online dit jaar. Zo gaat men een opvolger maken voor het content pakket 'Executives and Other Criminals', genaamd 'Stealing and Dealing'.
Met dit pakket komen er nieuwe missies bij waarin jij met je organisatie je bezig gaat houden met het smokkelen van smokkelaar. Ook zullen er nieuwe properties bijkomen en je zult onder andere vanuit je HQ de nodige juwelen, drugs en medische voorzieningen naar je klanten moeten brengen om zo veel geld te kunnen verdienen. Het is echter gevaarlijk om hiermee op pad te gaan, want er zijn genoeg andere maffioso die dit willen stelen.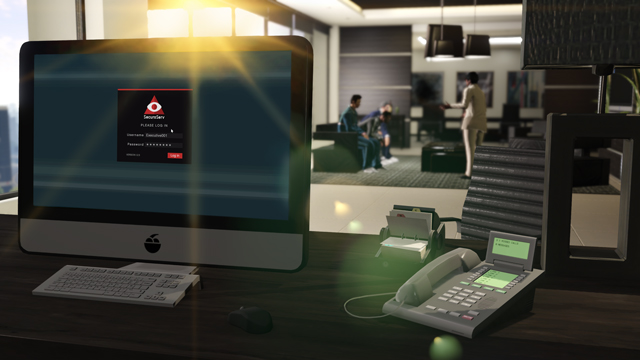 Plot special cargo movement from your Organization's headquarters.
Verder gaat GTA Online zich meer richten op stunten, met veel nieuwe stunt-gear en voertuigen. Om stunten een extra dimensie te geven zal de creator ook nieuwe props gaan krijgen om het stunten nog intenser en uitgebreider te maken.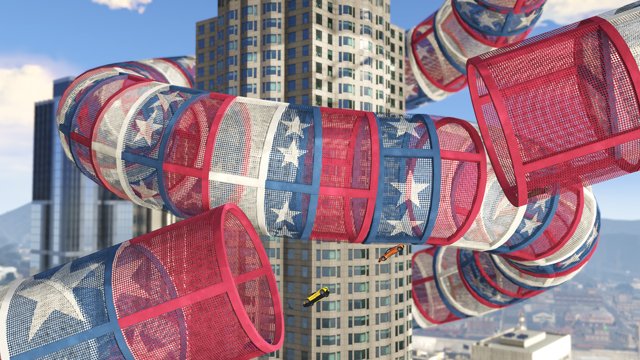 Get ready to create your own insane stunt courses all over Los Santos and Blaine County.
Daar blijft het natuurlijk niet bij, Rockstar belooft ook nog veel additionele updates en nieuwe Adversary modi. Er zijn nieuwe locaties in de maak voor het recent vrijgegeven 'In and out' en verder komt er snel meer informatie over de nieuwe competitive team-based modus.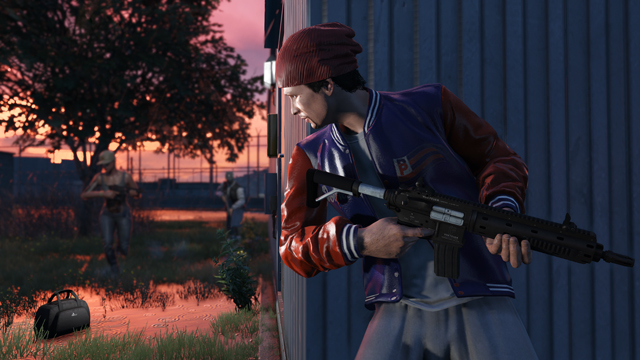 A Defender lying in wait for a pair of Attackers in In and Out Mode.
Laat ons weten wat jij denk over de nieuwe komende DLC van GTA 5 Online.